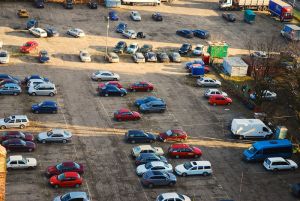 Though I speak to my spouse using diplomatic "I feel" messages and skillful conflict-resolution strategies, but do not love, I am become as sounding brass or as a car alarm that won't shut off. And though I have an advanced degree in marriage counseling and understand the mysteries of why people do what they do and have all knowledge of psychology; and though I read a mountain of books on relationships, but do not love, I am nothing. And though I bestow all my good efforts to fulfill my duties, and though I burn up every drop of energy in being a great spouse, but do not love, it profiteth me nothing.
Love is patient even when a spouse does not change; love is kind even when a spouse is thoughtless; love does not envy another marriage; love is not impressed with its own marriage skills.
Love does not save its "fine china" manners for company; love is courteous and polite. Love looks out of a spouse's eyes to see from another's perspective. Love is not easily provoked and thinketh no evil; instead, love assumes a spouse's best intentions. Love does not delight in any threat to the relationship, but rejoices in healing and in strengthening. Love always protects the marriage, always believes that a spouse is priceless and made in the image of God, always trusts the promises of God, and is always confident that God's grace is deeper than any need. Love never shuts its heart, never forsakes its covenant commitment, and never rejects a spouse.
Love never faileth: but whether there be prophecies that "you should move on with your life," they shall fail; whether there be tongues that say that "your spouse is a jerk," they shall cease; whether there be knowledge that "you deserve better than this," it shall vanish away.
When I was a child, I spake as a child, I understood as a child, I thought as a child: but when I became married, it was time to put away childish things, such as self-centeredness and quitting and valuing what feels easy.
For now we see through a glass, darkly, and there is much that we do not understand about our spouses, about ourselves, or about God's ways; but then, face to face with God, we shall know fully what glorious things He has been doing through our marriages, just as He knows fully now how to love us well.
And now abideth faith, hope, love, these three; but the greatest of these is love.
Please like and share! :)