The Kindle edition of Radiance: Secrets to Thriving in Marriage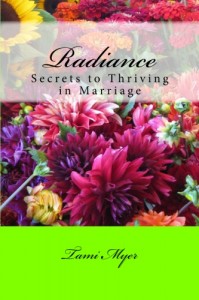 will be FREE on Amazon from November 29 through December 3. Learn God's amazing design of marriage, women, and men. Whether your marriage is great or struggling, God is able to make you thrive right where you are. This encouraging book will share with you the secrets of a healthy, radiant spirit.
If you have a Kindle and also AmazonPrime, you can borrow the ebook for free during November and December.
May your spirit feast bountifully on the goodness of God during this special week of giving thanks to Him, the Source of every good gift.
Please like and share! :)