How are you praying for your marriage? Here is a prayer, based on Scripture, that will enable you to fight for your marriage using "the sword of the Spirit":
LORD, I lift this marriage to You. In the spiritual realm,
I want to surround this marriage with prayer and praise, just as the Israelites surrounded Jericho. "Marching" around this marriage, I honor Your Name as holy. I acknowledge You as Sovereign Lord, and I declare that this marriage belongs to You and that I belong to You.
Lord, fight for us! By Your own right arm, intervene. Tear down every satanic stronghold in our spirits.¹ Bring it down to the dust—shattered, never to rise again.Tear down every stronghold built upon rebellion against You and built upon the lies of lust, greed, and pride.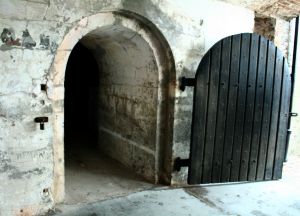 In the Name of Jesus, I ask that  "the strong man," the enemy of this marriage, be bound.² Bind up his lies; bind up his accusations and condemnations. In the Name of Jesus, I pray that the captives be set free.
I ask that every wicked scheme of the evil one be thwarted. I ask You to throw the forces of darkness into disarray; rout the enemy through division and confusion so that the enemy is utterly defeated. I pray that no weapon forged against us will prevail.³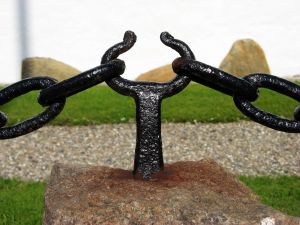 Expose what the enemy is causing to fester in the dark, and reveal Yourself as the Healer and the Victor.  Make us aware of enemy tactics, and reveal to us the lies that we are believing.  By Your Spirit, flood our spirits with powerful truth, overwhelming and displacing every deception. Scatter the darkness with a mighty unleashing of liberating and healing Light.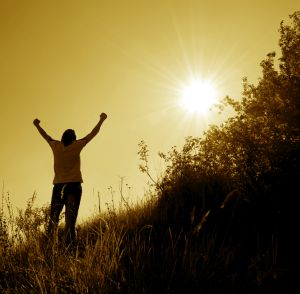 Keep us from thinking that we are each other's enemies; cause us to know that Satan is the enemy. Deliver us from the decaying disease of  self-centeredness, and free us to feast on Your glory. Deliver us from thinking that this covenant of marriage demands too much and takes too much from us; free us to know that giving to one another is what heals and enriches us. Break the chains that tell us we must protect ourselves and provide for ourselves; free us to know that You "withhold no good thing from those who do what is right" (Psalm 84:11, NLT). Set us free as we believe that You are trustworthy, that You are the unfailing Need-meeter, that You redeem our pain with glory, and that all our joy is found in You.
O LORD, You are my God. I will exalt You and praise Your Name, for in perfect faithfulness You have done and will do marvelous things, things planned long ago. I trust in You, and You save us. (adapted from Isaiah 25:1, NIV)
———————————————————————–
¹ Specifically name any strongholds that God has revealed to you, such as anger, an addiction, a critical spirit, bitterness, or fear.
² Matthew 12:29
³ Isaiah 54:17
• Other Scriptures used are Isaiah 59:16, Isaiah 25:12, 1 John 2:16, Isaiah 61:1, Isaiah 54:17, 2 Corinthians 2:11, and Ephesians 6:12.
See also:
Fighting for Your Marriage … on Your Knees (Part 2)
Shared with Woman to Woman Ministries
Please like and share! :)