Women, do you have to earn your husband's attention and affection?
Men, do you have to earn your wife's acceptance?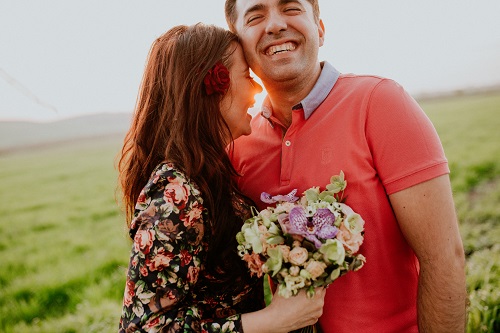 THE OLD, WEARY WAY
If your marriage is based on EARNING, then you have an old-covenant (OC) relationship. OC marriages are common because this type of relationship comes naturally to us. It works like this:
You do something, and then I will give you the wages which your behavior earned.

If you please me, I will give you good things because you earned them.

If you displease me, I will withhold the good stuff because you didn't earn it. 

And if you really displease me, I will give you the punishment that you earned!
This system makes sense to us, for the most part. But it is maddening when we don't know what our spouse wants, or when our spouse makes demands that we didn't agree to, or when our spouse doesn't evaluate our actions the way we do.
Furthermore, it is not a very pleasant or energizing way to live. It reduces marriage to an ordinary bartering system instead of a special, cherishing union.
In OC marriages, husbands have to earn respect. They might have to earn sex. Wives have to earn affection and focused attention. Both men and women have to earn appreciation and approval.
This kind of relationship can be exhausting! We must keep evaluating our spouses, and then we must keep paying or punishing according to what they have earned. In addition to that, and most urgently, we must keep earning our own wages.
The whole earning thing can be depressing, actually.
A NEW, LIFE-GIVING WAY
But we don't have to live this way!  (Click HERE to continue reading this article at StartMarriageRight.com.)
Please like and share! :)