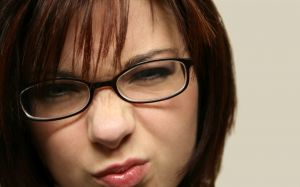 You may have guessed that we would not be able to watch the dancing king without noticing the seething shadow up in the palace window. If the king had noticed, it may have been because he felt the scathing heat of that shadow reaching him even in the streets below.
When King David brought the ark of the covenant to Jerusalem, he set a great example for his people by worshiping God with gratitude and with celebration. However, on the same day, his wife Michal set a very different kind of example: she modeled for wives what not to do.
With one caustic sentence, she tore down her marriage "with her own hands" (Proverbs 14:1). With bitterness, she belittled. With contempt, she criticized. With disdain, she despised. Michal accused David of not knowing how to be a king, but the truth was that Michal did not know how to treat a king! As a result, Michal suffered immense heartache and personal loss.
Just as husbands can learn from David in verses 12-19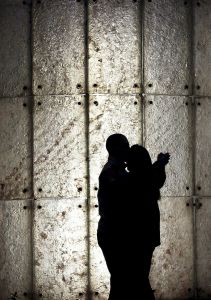 of 2 Chronicles 16, so wives can learn from Michal in verse 20. A woman is wise who guards against sarcasm, scolding, and scorn–not only in words, but also in thought. Unlike Michal, a godly wife uses life-giving words and a respectful attitude to "build her house." In that kind of house, the hearts of both the king and the queen can dance.
Please like and share! :)