When we are wronged, how can we handle our anger? We answer that best when we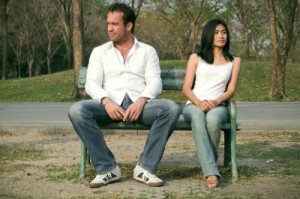 look at what God does when He is wronged.  John Piper considers this in his book This Momentary Marriage: "But even though God has never done anything that legitimately pro­vokes our anger at him, what has he done about the breakdown in our relationship with him? He has taken initiatives to heal it—initiatives that were infinitely costly to him" (p. 151).
When we are wronged, we can reflect God by thinking like this: "In my spirit, I will walk towards this person in love. I will join Christ in this situation. I am willing to suffer so that this person can be healed." Just as Christ was willing to suffer in order to love me well, so I can be willing to suffer in order to love others well.
Although the work of atonement was completed at the Cross, the work of redemption (turning ashes into beauty) and sanctification (turning self-centered, diseased people into Christ-centered, healthy people) is ongoing. It is an awesome privilege to be invited to partner with God in His work. Not only does He promise to reward us well, but He promises that He Himself will be our great reward. There is nothing greater than that!
This means that when I am tempted to be angry about what is happening to me, I can instead yield to the Spirit so that the situation belongs to Him and not to me. Not only does this allow His power and wisdom to replace my weakness and foolishness, but this also changes the suffering of that situation into His suffering, instead of mine.  Double-yoked with Christ, I delight in being drawn nearer to Him; sharing in His sufferings, I delight in bringing pleasure to Him as the desires of His heart are being fulfilled.
   In summary, here are the three things that help me to combat anger and gain richness instead:
1. Recognize that my enemy is my anger, not what someone else has said or is doing. It is my bitterness that devours my soul.
2. Choose to be an active giver, truly believing that the best blessings come through giving.
3. Choose to join Christ in His sufferings in order to love others well and to gain intimacy with Christ.
When we do these things through the Spirit, every bit of our lives can be infused with the beauty and joy of God.  That, I think, is awesome.
Images courtesy of FreeDigitalPhotos.net
Please like and share! :)