What are your prayer strategies? Could you use some?
We understand that we are in a spiritual battle. We "wrestle not with flesh and blood," but against spiritual forces. We wage this battle through prayer, fighting on our knees.
But do we understand the need for clear battle strategies? Do we fling our prayers out in a hit-or-miss fashion, or do we have a defined plan and target?
We need focused prayer strategies which will effectively devastate the works of our spiritual enemy. But what are these strategies? And how do we get them?
To develop a successful strategy, we must
1) evaluate the methods of the enemy, and then
2) devise a plan to counter those schemes. The strategy is both offensive and defensive.
3 Steps to a Powerful Strategy
The enemy's primary strategy is to deceive.  Here, then,  is how you can develop the prayer strategies that you need to be victorious:
1. What lies does the enemy tempt you to believe? What lies does he tempt your spouse or family member to believe? Identify those specific lies. Those are the specific weapons that you must oppose through prayer.
2. What truth defeats those lies? Stockpile Scriptures which specifically express the truth which will demolish the deception that the enemy is using.
3. Pray those Scriptures, and believe that truth. As you do that, you are using a definite prayer strategy to gain spiritual victory. You are fighting effectively, with precision and with power.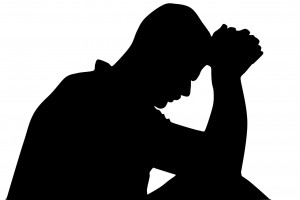 An Example
For example, if I am struggling with discouragement, I can develop a targeted prayer strategy by using those three steps:
What lie am I believing? Perhaps God's Spirit shows me that I am believing this lie: "my success comes from visible accomplishments."
What truth defeats that lie? The Scripture says that my success lies in my obedience to Christ. My goal is to please Christ—not impress others or myself.
My prayer strategy is to pray these Scriptures:
"Study this Book of Instruction continually. Meditate on it day and night so you will be sure to obey everything written in it. Only then will you prosper and succeed in all you do." (Joshua 1:8, NLT)
"Walk in obedience" to the LORD, "so that you will be successful in all you do and wherever you do." (1 Kings 2:3, NIV and NLT)
"Therefore, my dear brothers and sisters, stand firm. Let nothing move you. Always give yourselves fully to the work of the Lord, because you know that your labor in the Lord is not in vain." (1 Corinthians 15:58, NIV)
A Helpful Resource
I recently read Priscilla Shirer's new book Fervent, which is a resource designed to accompany the movie War Room. The book's subtitle is A Woman's Battle Plan for Serious, Specific, and Strategic Prayer. (These strategies form a powerful battle plan for men, too!)
Priscilla does a fantastic job of examining nine definite prayer strategies, each discussed in a separate chapter. I like the way she begins each chapter with a short analysis of the enemy perspective. It is very helpful for us to grasp that! It is precisely what C.S. Lewis creatively expressed in his Screwtape Letters. When we understand the enemy's viewpoint and objectives, we can develop powerful counter-strategies.
Next week, I will share a couple of the prayer strategies from Fervent.
A Giveaway for You
Thanks to B&H Publishing, I have a copy of Fervent to give away. Simply leave a comment on this post if you would like to be entered into the drawing for a chance to win a copy of Fervent. This book will encourage and strengthen your prayer life.
Please like and share! :)