Ron and Jody Zappia were still newlyweds when their marriage began to unravel. Stunned by the crisis, they committed themselves to learning how to tie the knot of marriage so that it would hold them together for a lifetime. Almost thirty years of marriage later, Ron and Jody are sharing what they have learned in their new book by Moody Publishers, The Marriage Knot: 7 Choices That Keep Couples Together.
The Zappias learned that the marriage knot is not simply tied at the wedding altar and then forgotten. The knot must be strengthened through "everyday choices," practices which we can learn from the Scriptures (21). "Choices" is the optimal word here because marital success is based not on the whims of our emotions but rather on the decisions of our will. Love is not something that happens to us; it is something we choose to practice.
The Zappias list seven choices that we can make to strengthen our marriage bond:
The choice to grow spiritually
The choice to love unconditionally
The choice to serve sacrificially
The choice to please (physically) regularly
The choice to persevere persistently
The choice to communicate respectfully
The choice to bless abundantly
That does seem to cover everything! ?
Ron discusses each choice in a separate chapter. At the end of each chapter, Jody shares a few comments from her perspective. Although Jody's sections are very short, they are significant contributions to the book.
Whenever I blog about new marriage books, my goal is not so much to critique the writing or even to evaluate the book as it is to glean items that may be encouraging or helpful to you. There is much in this book to do just that, beginning with the title itself and the core premise of the book. It is important for husbands and wives to remember that marital unity must be strengthened every day. We either reinforce or weaken our marriage ties day by day and choice by choice.
Like a three-stranded braid, your marriage is woven together as you move toward God and toward your spouse. You move toward God by trusting Him and obeying Him, and you move toward your spouse by forgiving and connecting.
Here are some "gleanings" from The Marriage Knot:
Introduction
Your "marriage is your greatest tool to be a witness for Christ in this world. It is your greatest testimony to bring other people to a knowledge of God, to introduce His power, grace, strength, and love." (21)
Choose to Grow Spiritually
Regular "church attendance decreases your chances of divorce anywhere from 25 to 50 percent." (34)
Choose to Love Unconditionally
We need to "learn to accept the other and live with glaring shortcomings. That's called loving acceptance. Sometimes marriage is about learning to manage the tension rather than completely alleviating it." (51)
"If you're having trouble in your relationship, I guarantee you're having trouble with forgiveness." (58)
"Being unforgiving can be like a hot coal in the palm of your hand. The tighter you squeeze, the more it burns." (58-59)
Even when you can't trust your spouse, you can still focus on loving him or her. (63)
Choose to Serve Sacrificially
When Satan tempted the first couple in the Garden of Eden, "Adam took a step back when he should have stepped forward." And Eve "took a step forward when she should've taken a step back." (69)
Men, stop "guilt-tripping yourself for not being the spiritual giant you think you ought to be. Be done with that. Simply commit to do your part in the spiritual growth process and watch God work!" (73)
Choose to Please Regularly
"Satan likes a marriage without sex as much as sex without a marriage." (96)
"Hopelessness is never from God, only from the enemy, and the withholding of sexual intimacy is what invites the enemy into your struggling marriage. It's not a good plan." (98)
Premarital sex tells your partner that it is "okay to have sex outside of marriage." (106)
Choose to Persevere Persistently
Sometimes God "wants us to remain under life's weight to produce something in us that we can't produce in ourselves." (115)
Choose to Communicate Respectfully
"When it comes to your marriage: your speck is always a log, and your spouse's log is always the speck." (136)
"'Be careful with your words: once they are said, they can only be forgiven, not forgotten'." (137)
Choose to Bless Abundantly
"Prayer is the greenhouse of hope!" (153)
Praying with your spouse "creates an intimacy that precious few will ever experience." (153)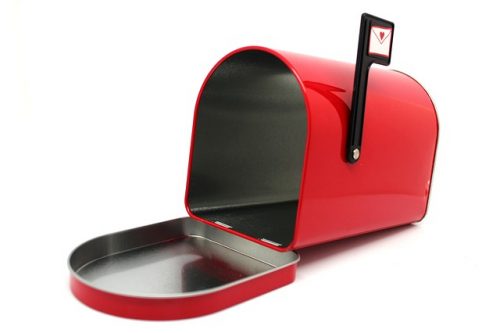 Moody Publishers is graciously offering a complimentary copy of The Marriage Knot to one reader of MannaForMarriage. If you would like to receive a paperback copy of The Marriage Knot, leave a comment below by March 28, 2019, to be entered into the drawing. (Be sure that I am able to contact you for your mailing address if you win.)
May God bless you as you make the choices each day which will strengthen your marriage knot.
Tami